Hi, Larry~
I just ran across your note from early April. I am glad you enjoyed my post.
I understand your point about the white on the drake's flanks - my pattern on the Bean's decoy is simply my compromise to accommodate the shape of the body - which is both a bit too large for the head and certainly too wide aft. As you can see from my other birds, I try to get that encircling aspect when the shape allows.
I carved these tip-ups circa 1980.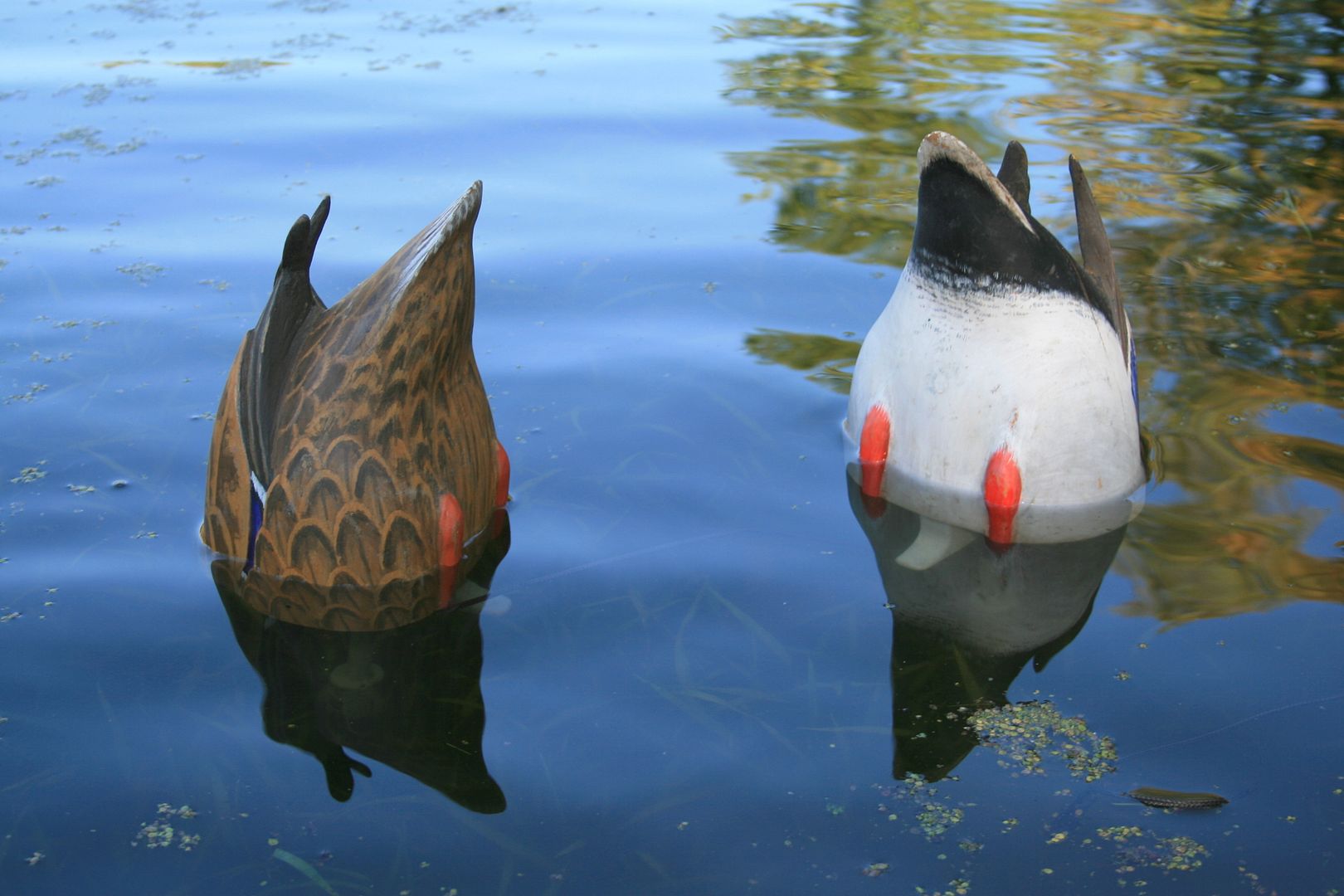 Note how the E. Allen and Herter's have a more life-life shape:
And some of my own: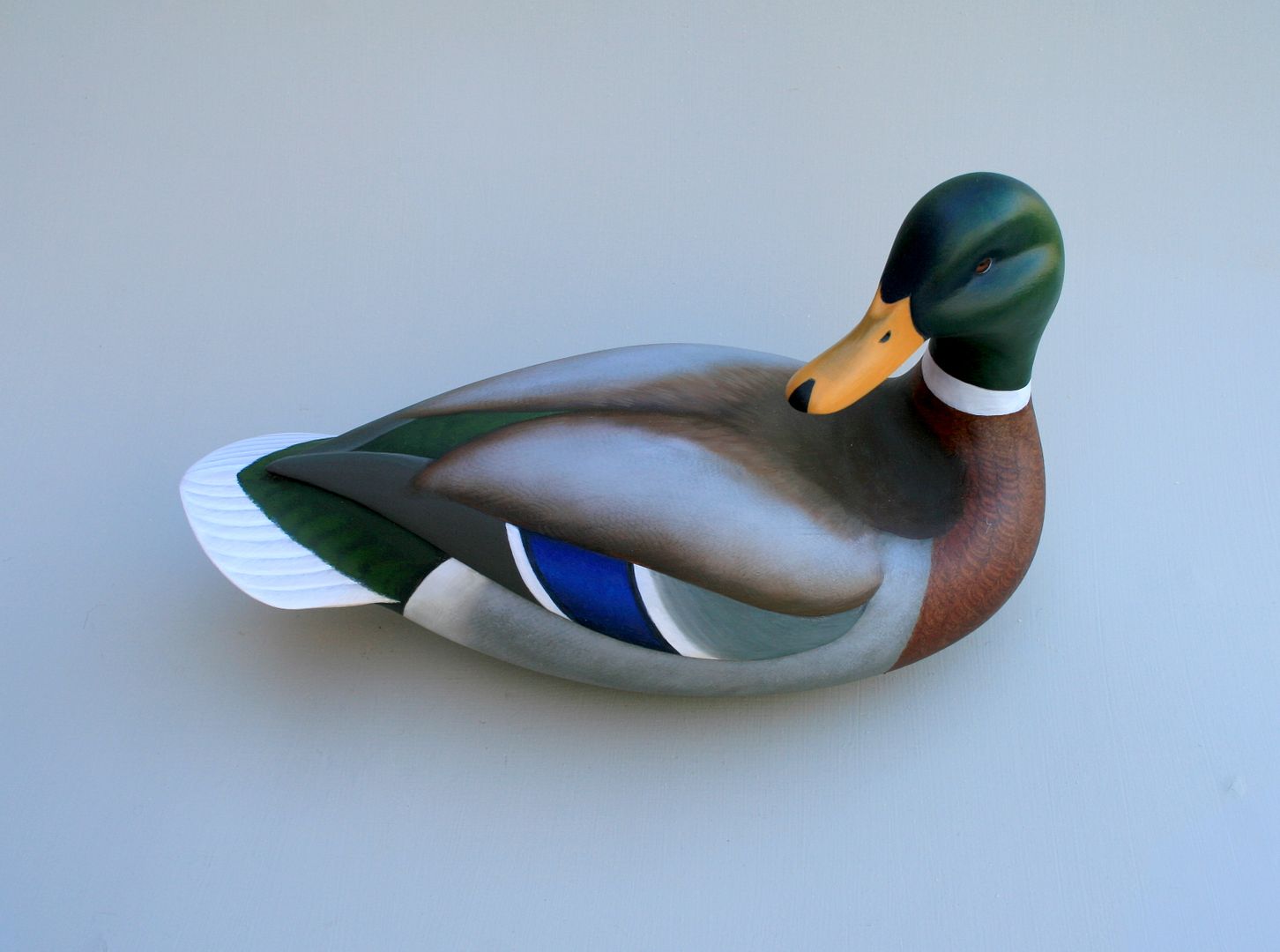 Here are some other Bean's I re-painted last summer - tried to stretch the white a bit more astern.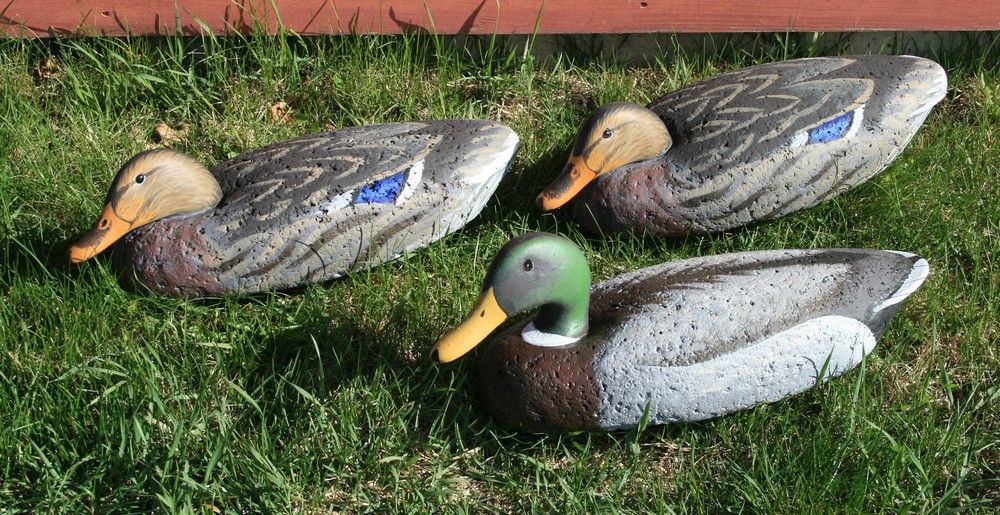 Finally - I hope you're still carving!
All the best,
SJS
Steven Jay Sanford
Pencil Brook Farm
South Cambridge, NY
http://www.stevenjaysanford.com