Steve~
Yes, the aft "wall" was a canvas curtain that hung down from a piece of plywood - both were thatched up. The plywood keyed into 2 "hooks" either side of the opening. When under way - the entire assembly was folded and stowed inside.
Here is the aft end of the blind. (You'll notice how the lauan underlayment had delaminated.) The bottom piece of plywood - which serves as both threshold and knees (gussets) - was 3/8-inch AC - and held up nicely with just Cuprinol and duckboat paint.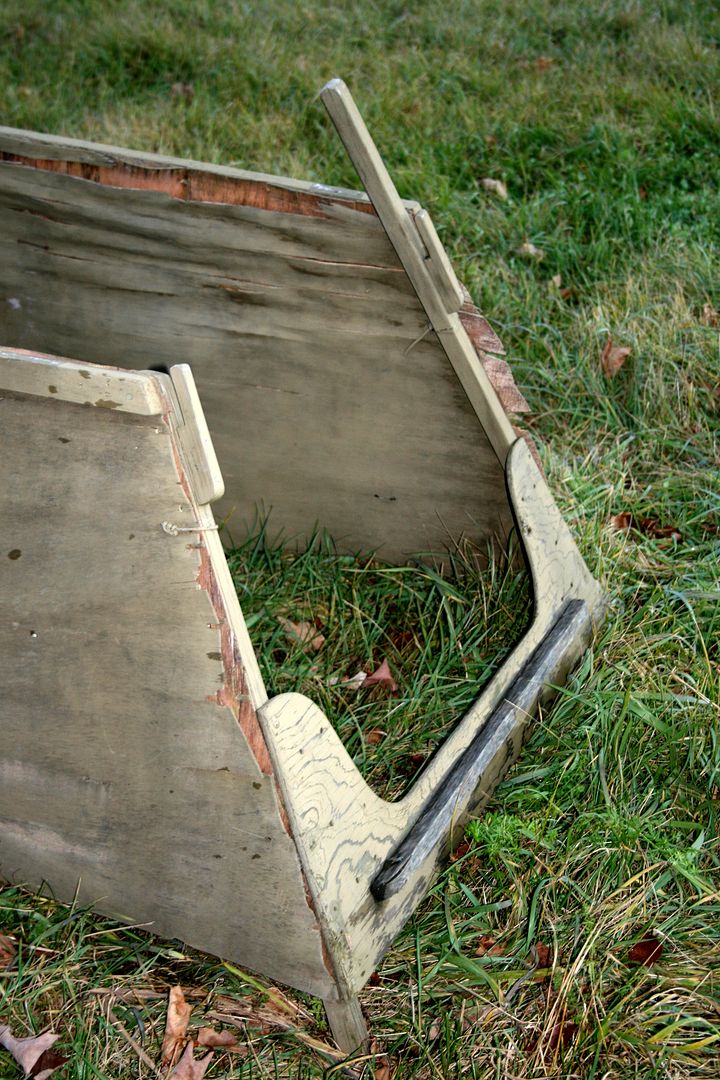 Here is the starboard (shooting) side "hook" for hanging the aft "door". (I think I still have the "door" in the loft....)
If I did it again, I would make 2 changes:
1) Make the aft door from plywood - mostly to keep heat in on those cold days. We never used a heater - but I would now on days when it's below freezing.
2) Make the shooting side "flap" just 5 inches "tall" - but thatch it up so the grass sticks up 8 or 12 inches higher. This would allow better vision through the grass for oncoming/incoming birds - but the grass would be protected when folded down in transit. (The backside flap should be both solid plywood and taller than your head - for both hide and wind protection.)
When you start your project, I would be happy to throw in my 2 cents.
Hope this helps!
SJS
Steven Jay Sanford
Pencil Brook Farm
South Cambridge, NY
http://www.stevenjaysanford.com