What are you calling a semi-v?
I'm not sure either but from the context I'm guessing it's something like my boat here. With the V in the bow and flat in the stern.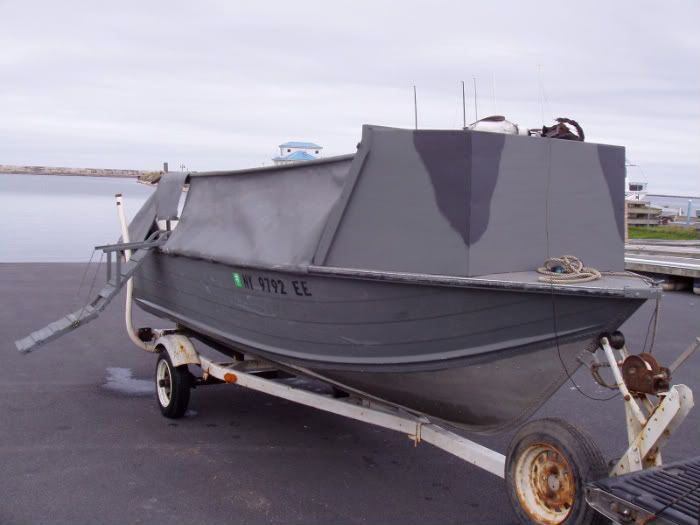 When swimming I can pull myself up on the gunnel on this 16' Smokercraft and it doesn't move too much. Sure it rolls more than a wide flat bottom, but I'd rather have this boat on open water. For example, we were heading out one morning on Cayuga Lake and the wind was bad, I ended up turning around and heading back to the launch. Shortly after we got to the launch, a large 20-some foot jon with a V-bow (Mod-V?) came back too. He had launched shortly before we did and decided to turn around as well. His boat was full of water when he got back to the dock, where as mine didn't have much water in the bilge.
I also had my boat on Lake Ontario last year in some swells that were as tall as me. I'd rather not take the boat out in swells like that, but it did handle them well.
As far as draft in shallow water goes, the outboard hits bottom long before the hull.