On December 4th, I took this shot of the channel that I normally hunt in the middle of November. It still had a good 1/4 mile to go to get to the pond area that I was hoping to hunt.
This morning I took a gamble and decided to hunt at the ranch. I was not disappointed and neither were the pups. As soon as season opened I had a flock of 8 gadwalls fly right over me. It was another one of those, "Geez, i guess I should have taken a shot", moments. Other than a couple of baleful looks from the pups we continued to sit at the newly formed pond. Funny but I had to wait 7 weeks since duck season opened for the water to come and fill it up. Don't get me wrong---I'm thankful.
To say the least, I was really surprised by how much ice was there. I used it to put a couple of my over sized active style mallard decoys on. I guess about ten minutes went by when a pair of gaddies came in maybe about 25 yards up. I got myself all ready and then ended up getting another look from the dogs when out of no where they dropped out of the sky and flew right on the deck up the channel not 15 feet from me. No, I was not ready for that moment. "Maybe tomorrow."
Season had been open for about a half hour when three mallards came flying by. The spotted my spread and made a large swing around surveying as they flew by. Another swing brought them a touch closer. I gave them a couple of lonesome hen calls and on the third swing they came right in. My eyes were totally focused on the lone drake when I pulled the trigger. I missed, so I pumped in another round and fired again watching him fly away. My dogs about went nuts and tore out of the blind to run up the channel, the way the drake and hen had flown. In seconds, Pepper was back with the hen. My luck I guess. Bad shot on the drake. Maybe tomorrow. By the way when I fired the second round it was at a distance of maybe 15 to 18 feet. They, too, headed up the channel.
It was then that Chili left the blind and went out to the edge of the pond, picked up the other hen mallard and came back. Do not ask me how I ended up putting a bb in its head because I never saw that duck and never saw it fall.
Well, heck, I now had my limit of hen mallards.
I stayed around for another two hours and saw some mallards but none close enough to shoot at. I then decided to build a decent blind and get ready for Friday morning. The way the weather reports are coming in, it looks like that ice will be all melted by then. I sure hope so. This place definitely has some potential.
From there I drove to the beaver pond and found it looking quite inviting. We'll see because I'll be there tomorrow morning with Pepper and Chili. Oh, so will my brand new jerk string set up. The beaver pond will be perfect for it.
Al
You will notice that the rancher decided to divert the flow of the water in another direction. By this being done, the pond was formed. I have already thanked him profusely.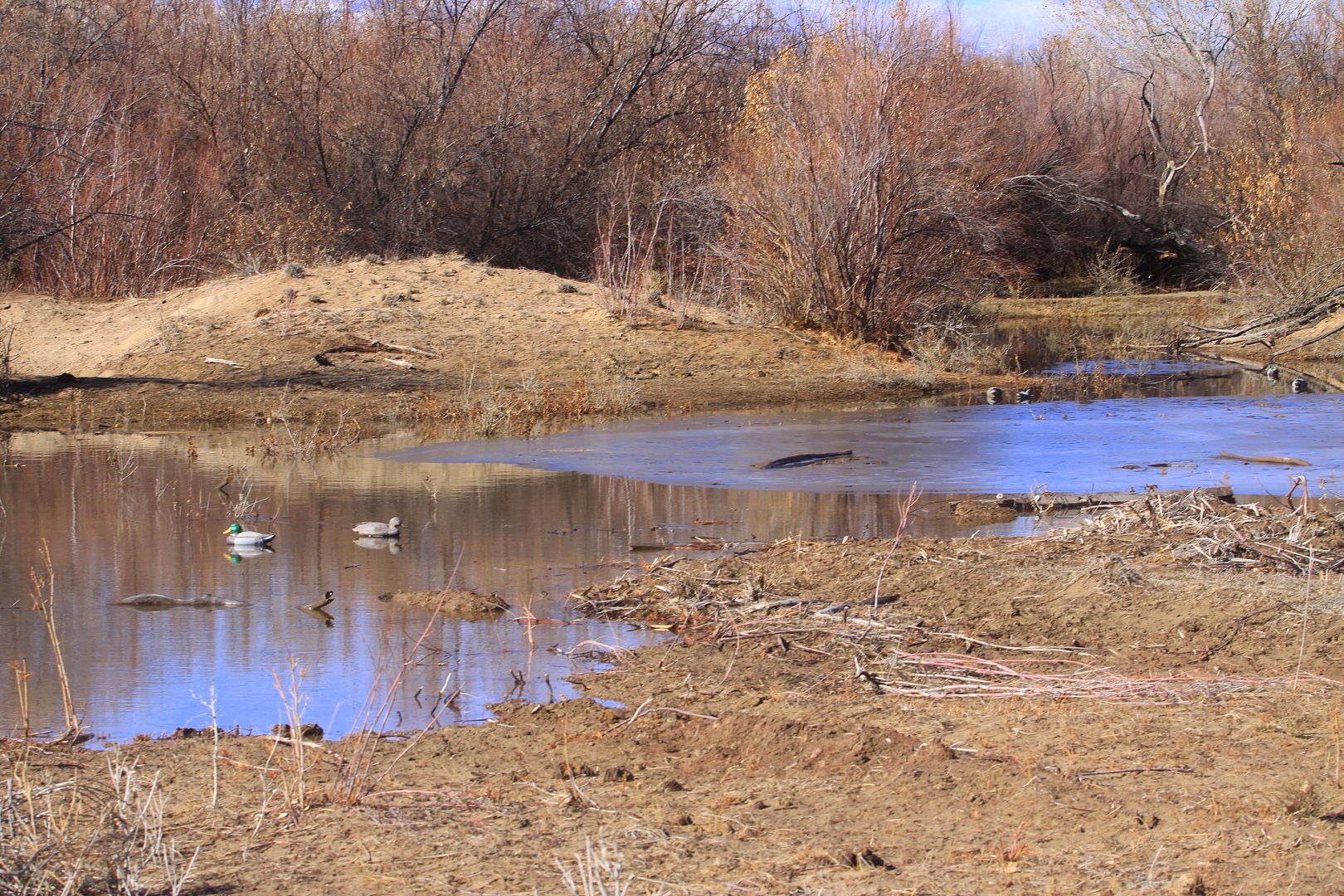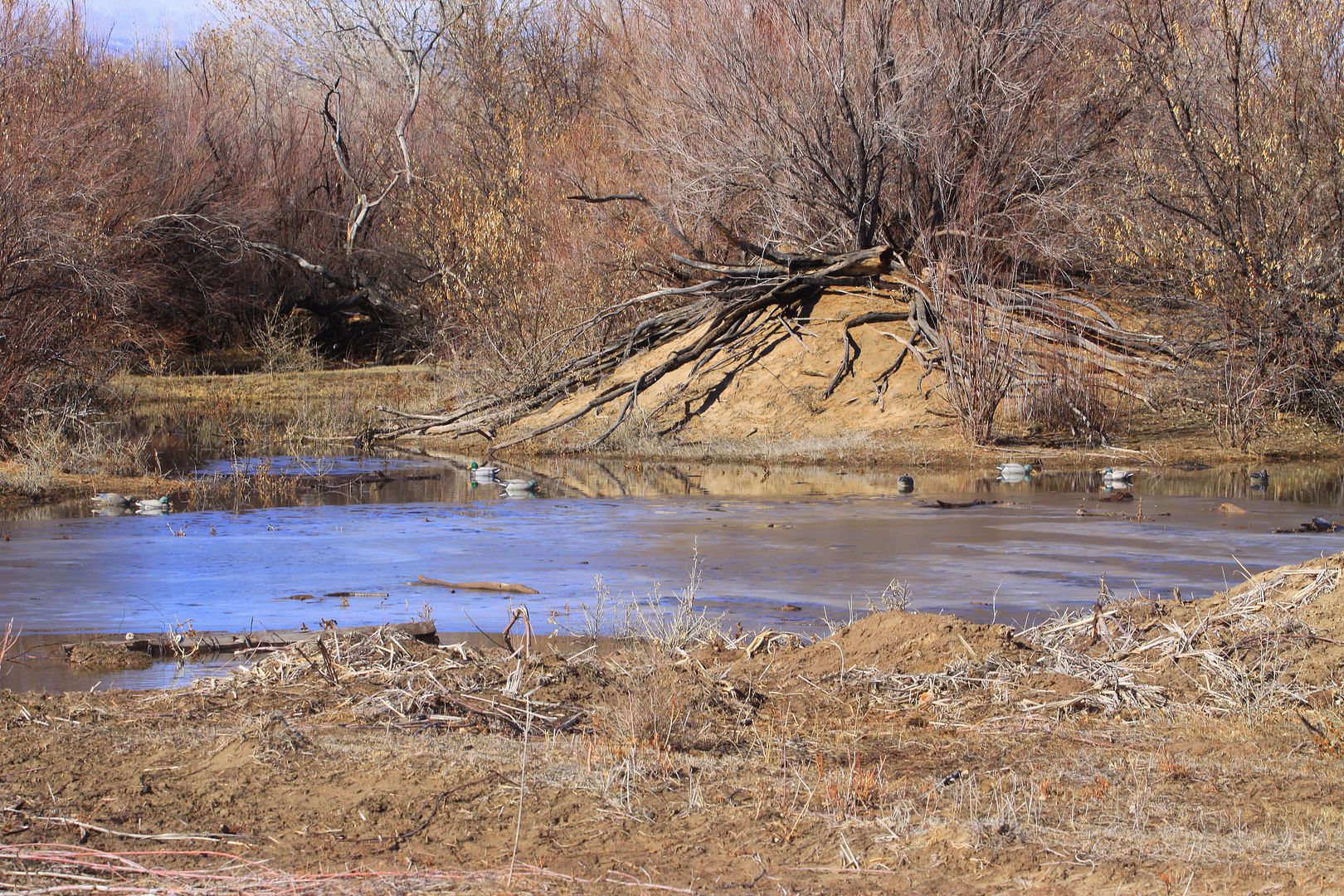 Al