Had a decent hunt this morning back at the Rio. I haven't been able to hunt there for over 2 weeks because the ground is so wet. I can't get to my spot. Anyway, shortly after the opener I had 3 gadwalls come into my spread. Very quickly I had two birds down.
From that time on I spent the next 2 1/2 hours just looking for any sign of life but didn't see much. Then I spotted a pair of big ducks heading south and got on my call. It was enough to swing them my way for a look. They made a huge swing and came in right on the deck. Thanks goodness we can have three shells in our gun because that is how many it took to bring down what I thought was a greenhead. Pepper and Chili had fun today.
Al
The pups had to go quite a distance to get this bird. Since we were supposed to either be rained on or snowed on, I decided to leave my Canon at home and take my Olympus point and shoot.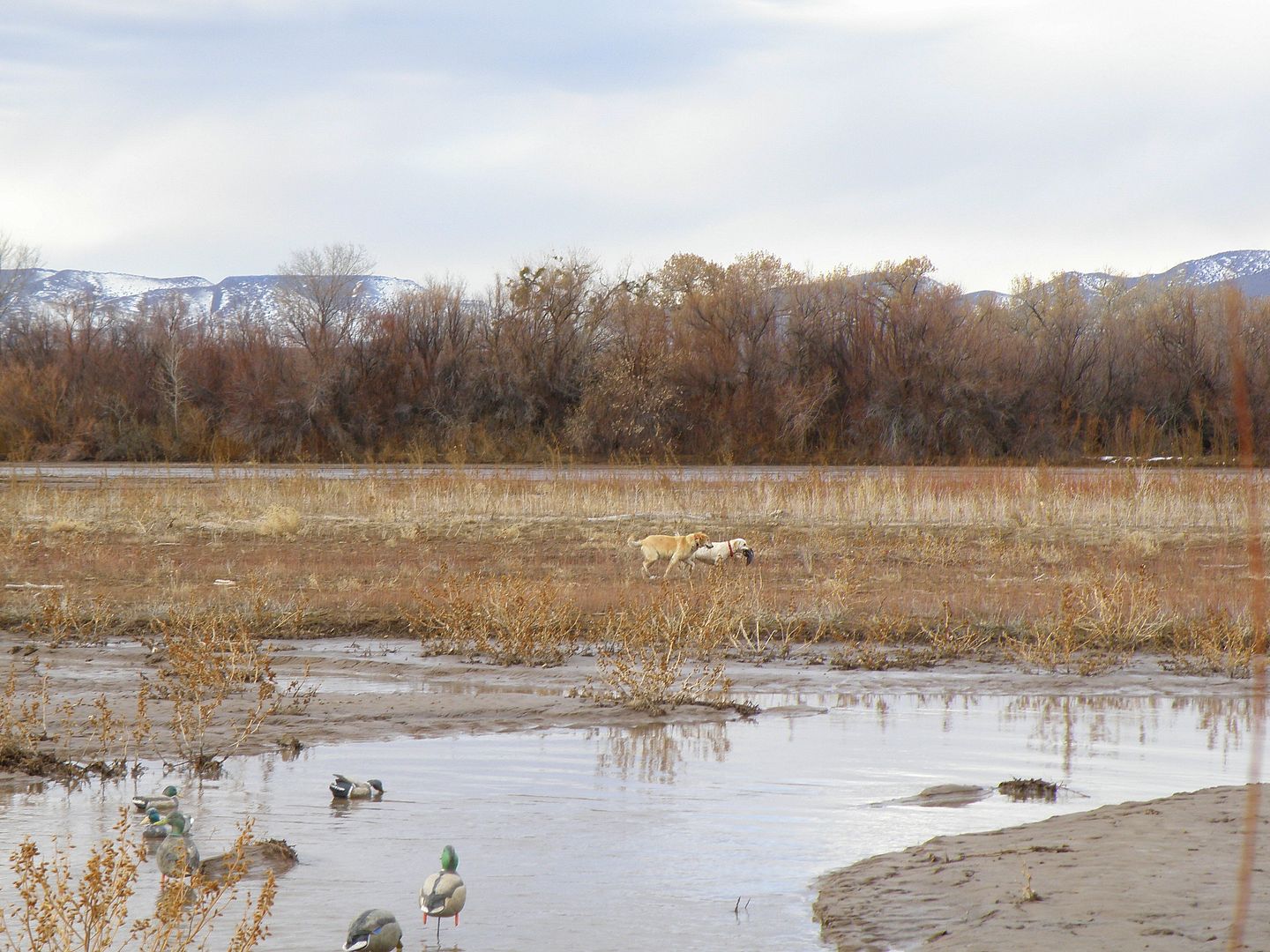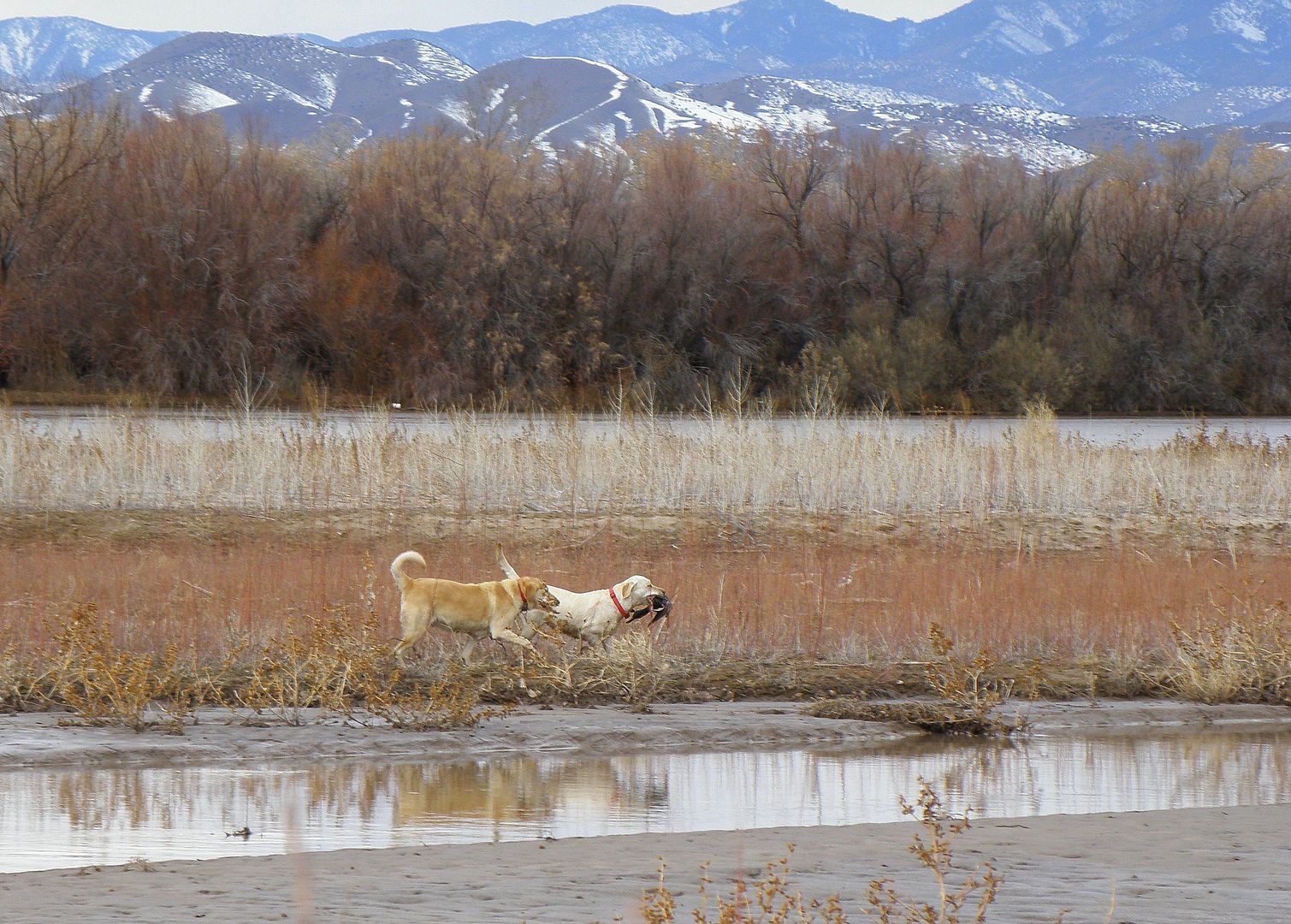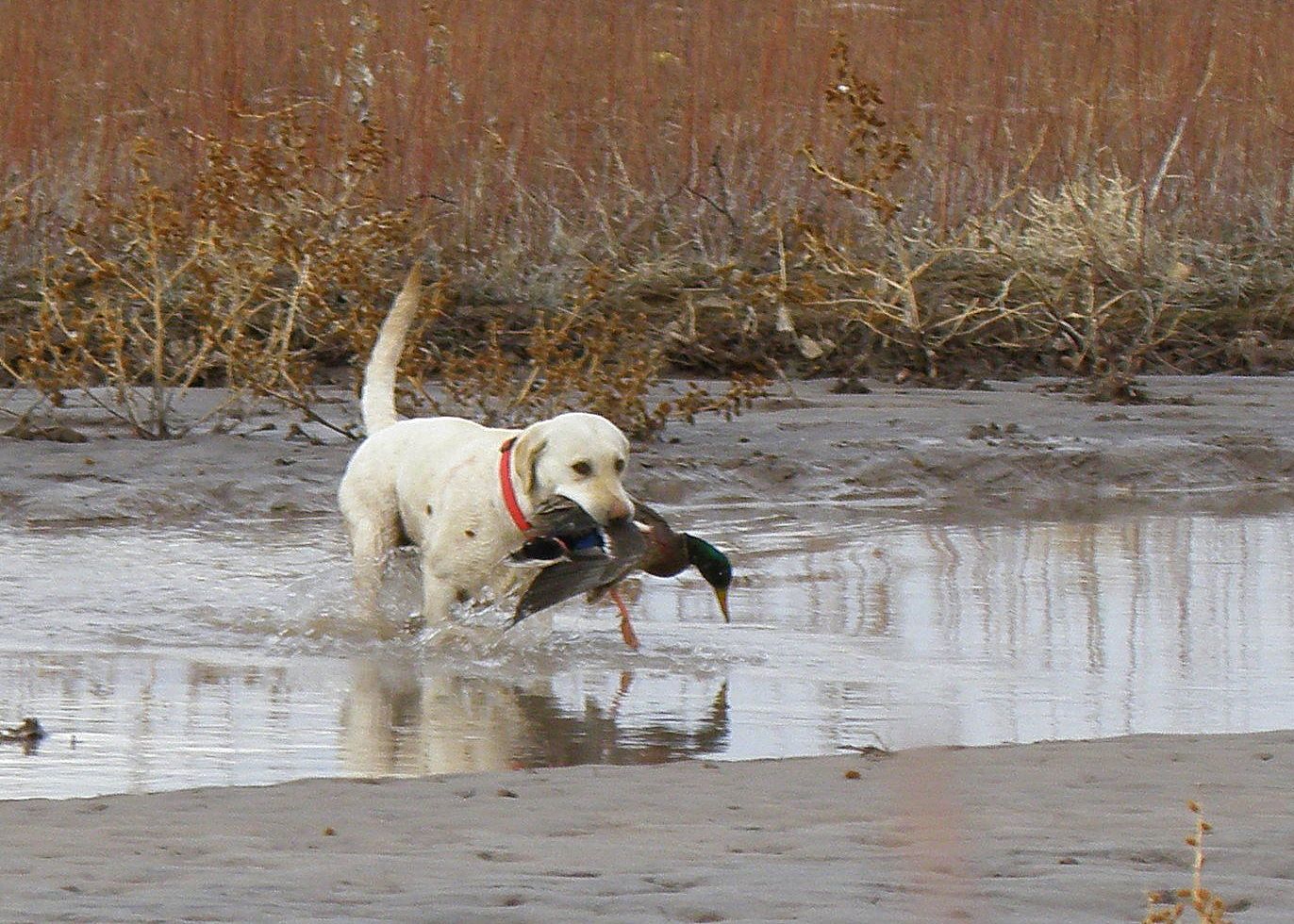 Mexican/mallard hybrid.