With Salsa in labor right from the get go on April 25th, I thought sure as heck I would be having some birthday pups. That was not to be, however. We stayed with her all that day and then at 12:35AM on the 26th, a chocolate male was born. By the early morning she gave birth to a yellow female (5:15) and I thought she was done. Bev made a quick breakfast and we then hit the sack for a while.
I guess I was awakened by Habi making a fuss because she needed to get outside. So I opened her crate and let her out. I walked back in the office and began counting noses. I couldn't believe, there were now 10. She had one more while we had gone to bed.
The litter is doing well and as as for Salsa, she is doing just fine.
Al
8 hours old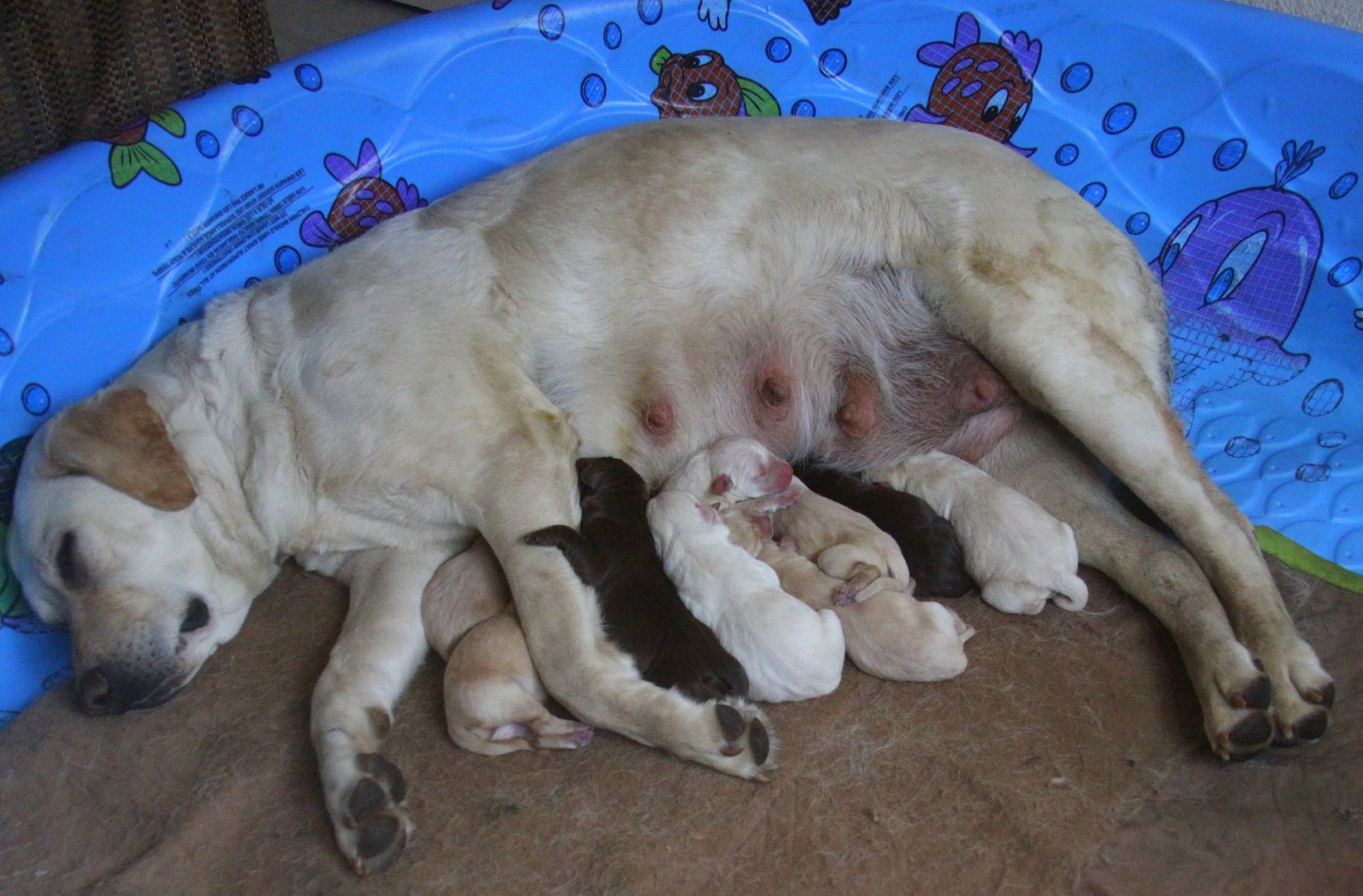 1 day old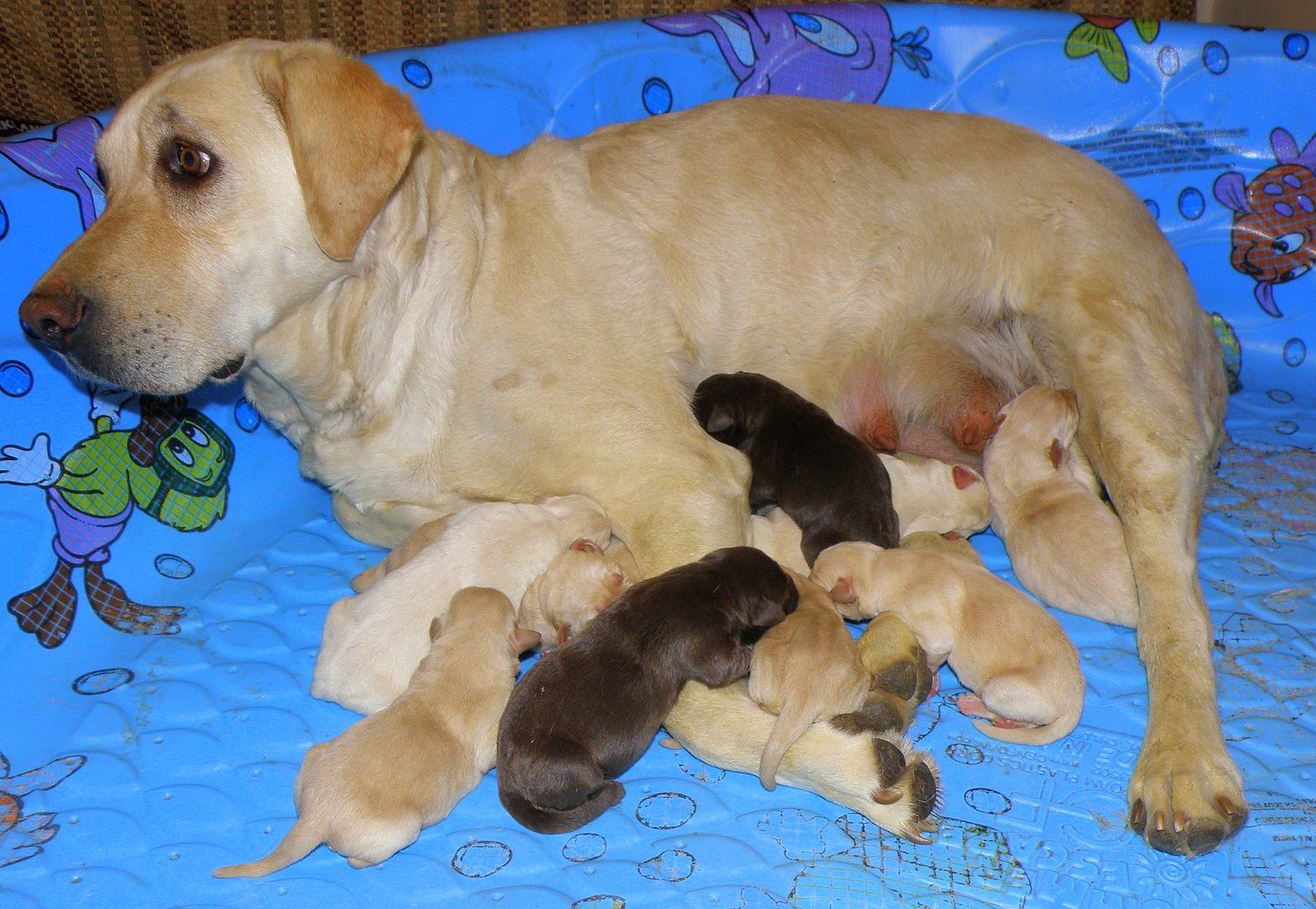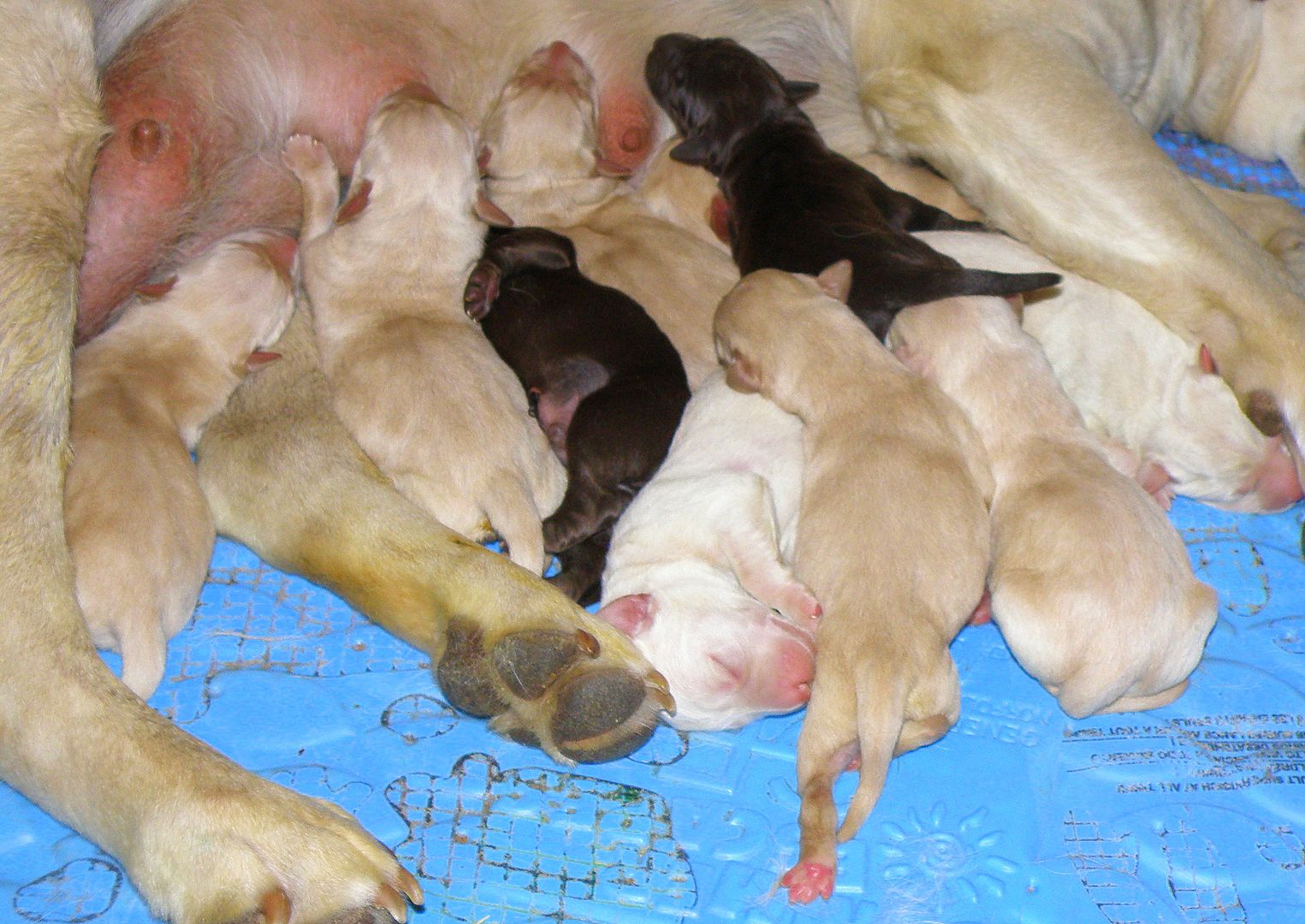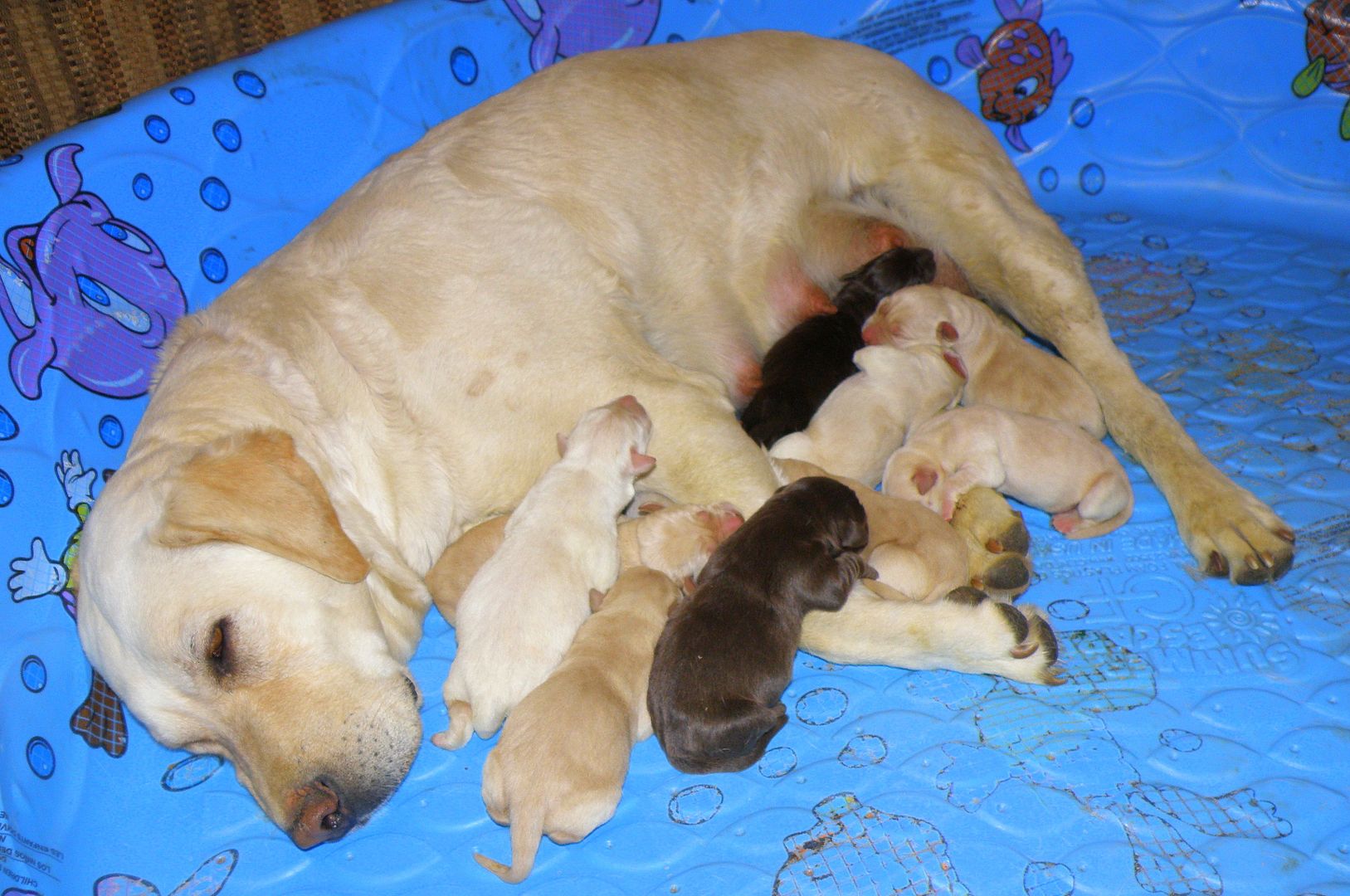 Anyone for puppy breath?