Well I finally made it up Gothics. Let me restate that - I finally completed all the goals for a trip that I set out to accomplish. I went up Pyramid first and wow! I'm glad I did.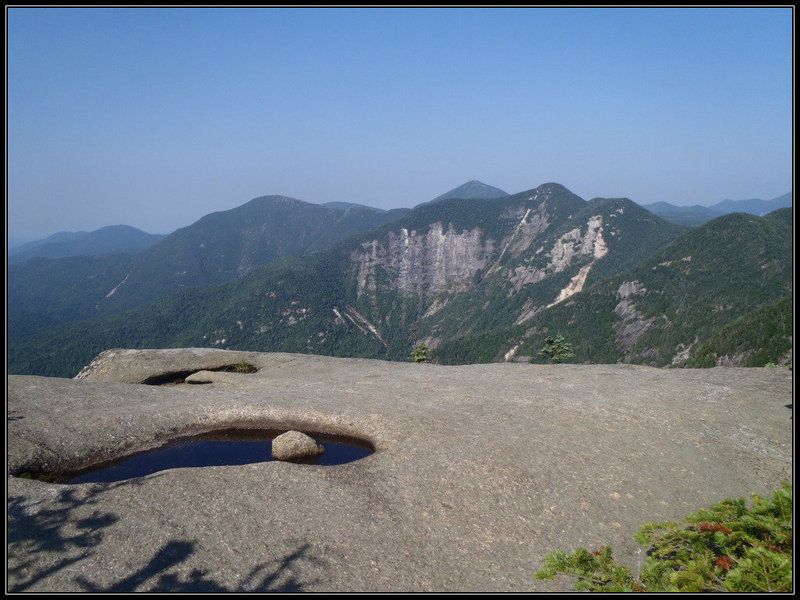 I had my sights set on the prize now...Gothics. It looks a lot harder than it actually is. The drop down into the col and back up seemed effortless for a change.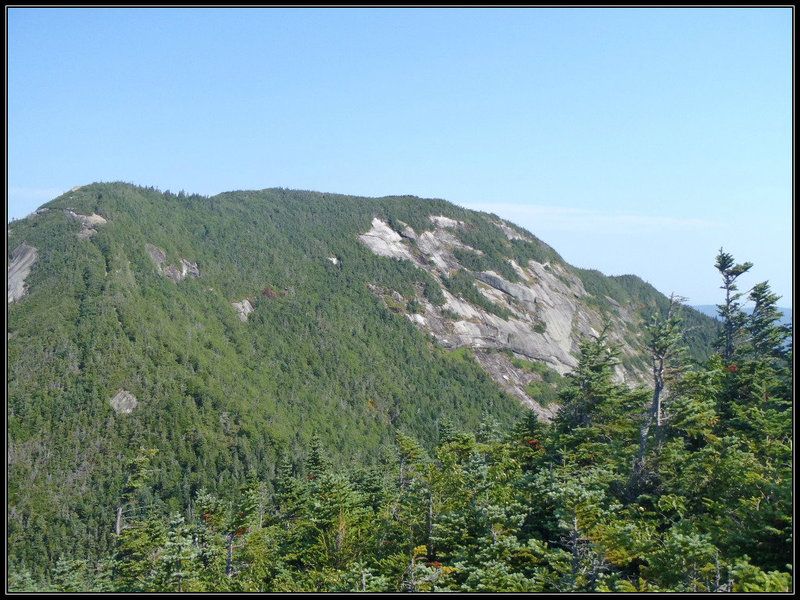 I stopped for a quick peak back at Pyramid, I can see how it got it its name.
After checking out Basin and the slides on Saddleback I think I know my next couple of peaks for the end of the month.
And my first benchmark...I really wish all of the peaks had these.
I was feeling pretty good and right on schedule so I dropped down into the Gothics / Armstrong col...Here comes number 6.
Wow...that had to be the easiest of all the peaks I've done so far.
I was on a roll and I still had plenty of time. The research I had done indicated going over Upper Wolfjaw and down the Wedge Brook Trail was only about .10 mile longer than if I chose to backtrack down the Beaver Meadow Trail. I decided the .10 of a mile was well worth it to get to see the other side of Upper Wolfjaw.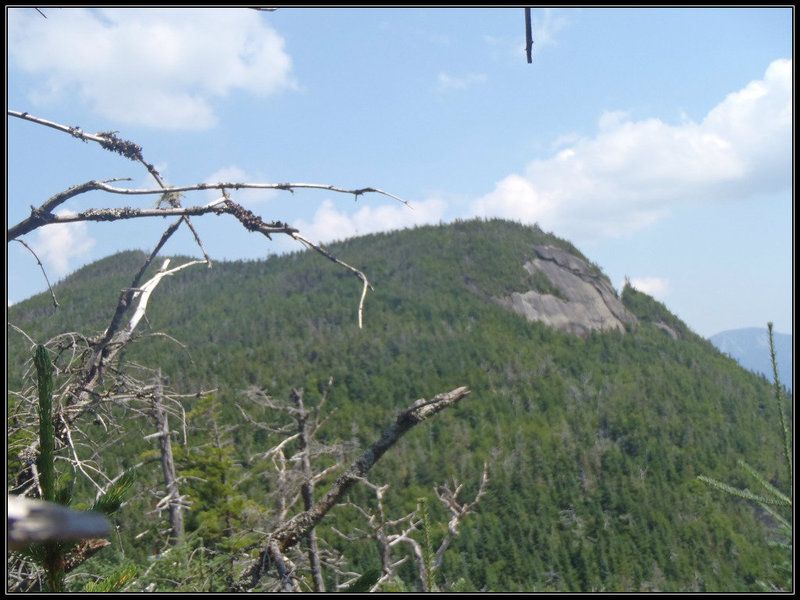 That and the last time I climbed UWJ with my daughter it was a completely different landscape. All of the trees had a coating of snow on them. Looking back at Armstrong I had no idea I was already at the small view just shy of the summit on Upper Wolfjaw.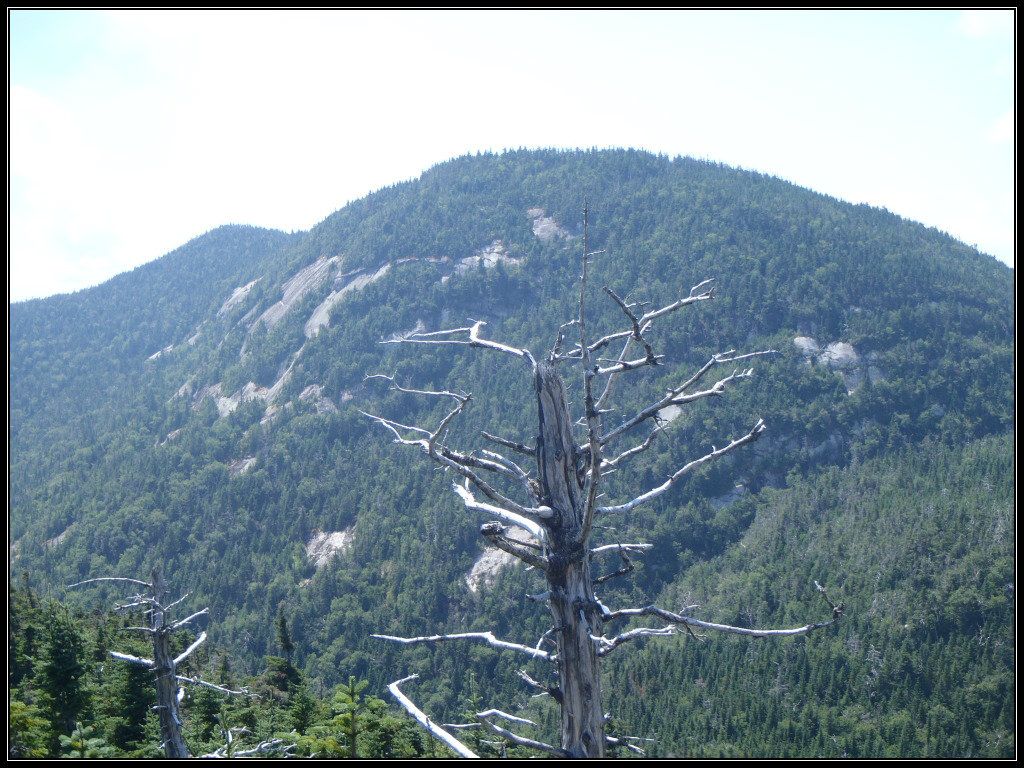 I was beginning to realize my water supply was getting low since having issues earlier with my Camelback. I ended up leaving that in the truck and toting the bottles and my purifier. Unfortunately, the ony place to replenish my water was all the way down at Wedge Brook. I knew where I had to get to, so I made my way down the mountain. It seemed to take an eternity, but I arrived at the falls shortly before succumbing to dehydration. I took a much needed break and had my fill of water before heading back to St. Huberts.
That was my best day of climbing by far. Three peaks and more importantly...the big one - Gothics - the one that I've been striving to get to since I began climbing these mountains. I honestly thought it would be more difficult than it was. If it wasn't for the water issue, it would have been the perfect trip. Maybe next time.
Steve
http://www.46north-nbcalls.com