When I moved to New Mexico, I met a guy who loved to hunt ducks. I asked him where I should go and he said, "If you can find water, "They" will come!"
Well, I found water and they did come. Not many but enough to make it interesting.
I sure am glad that I have a dog. My shooting was horrible. Two of the four were only winged but Habi just put another notch in the learning curve this morning. We had fun!
'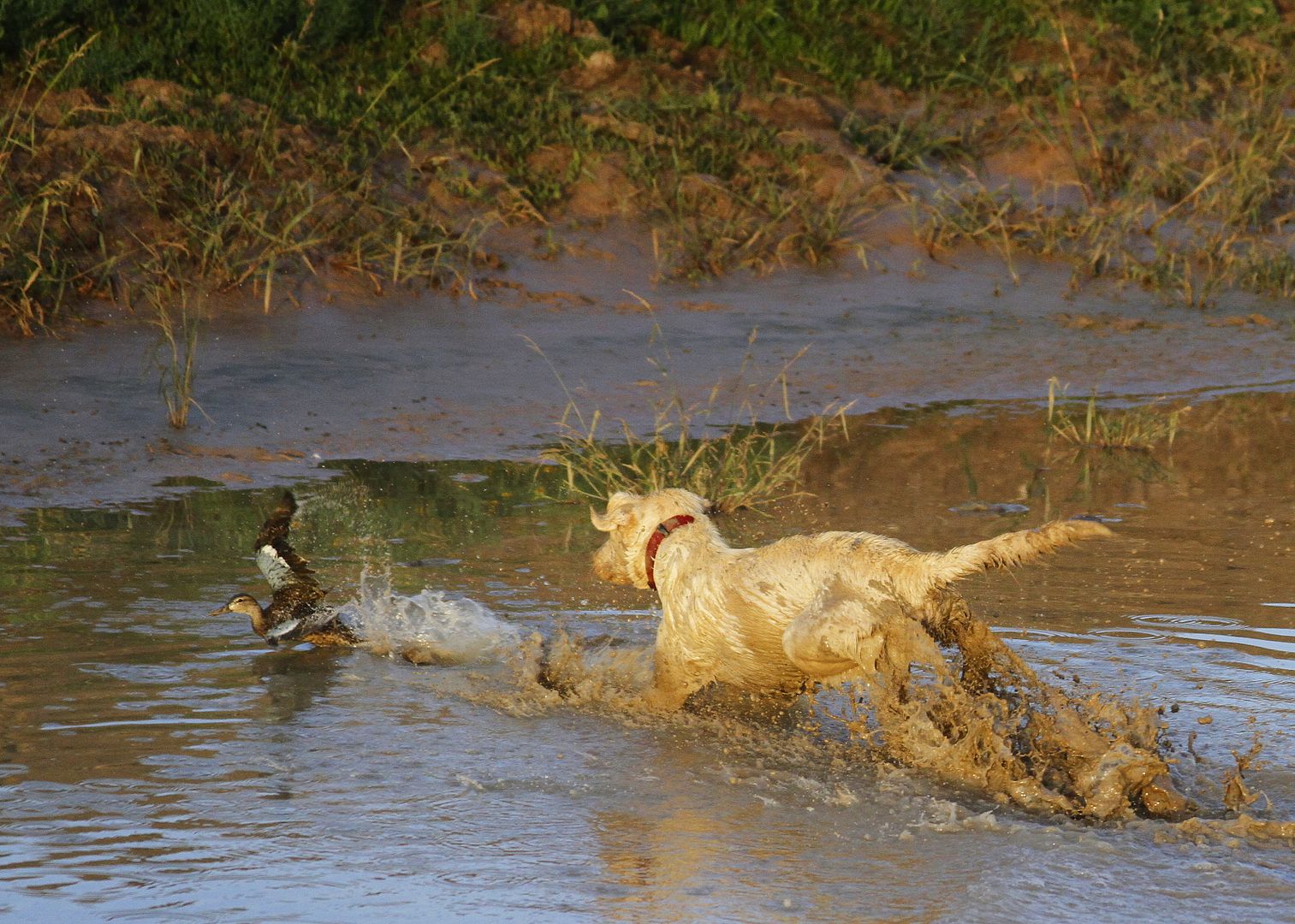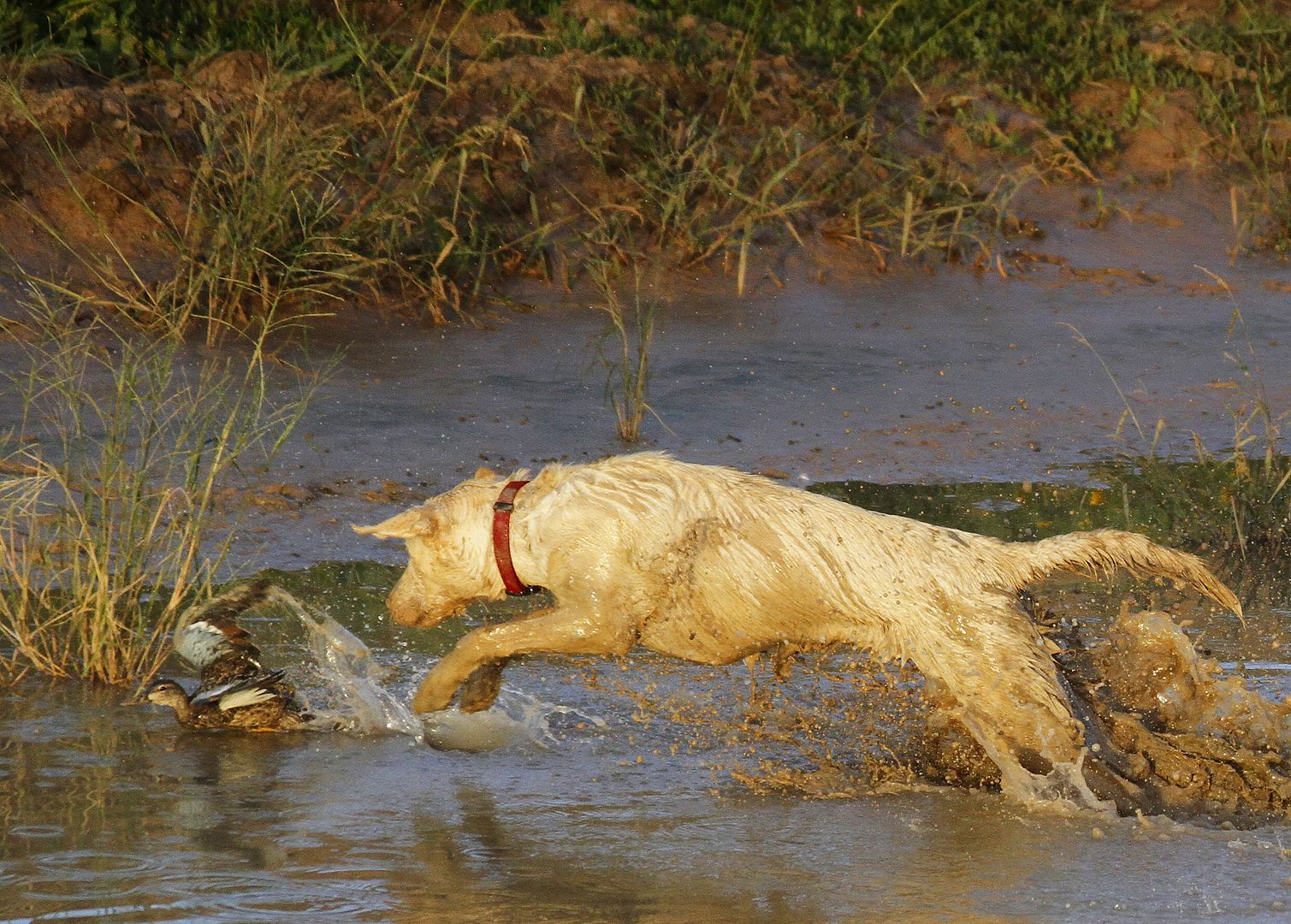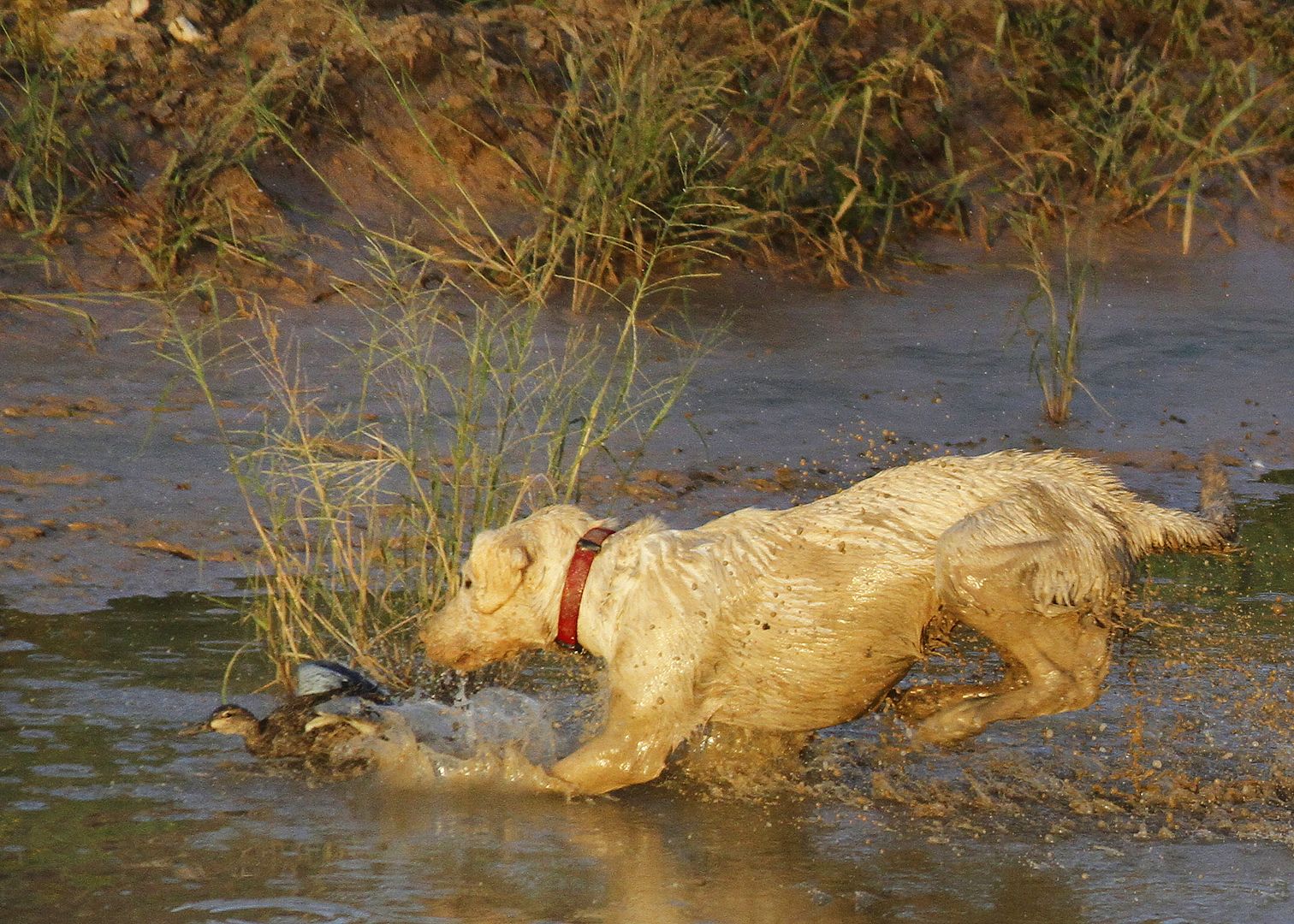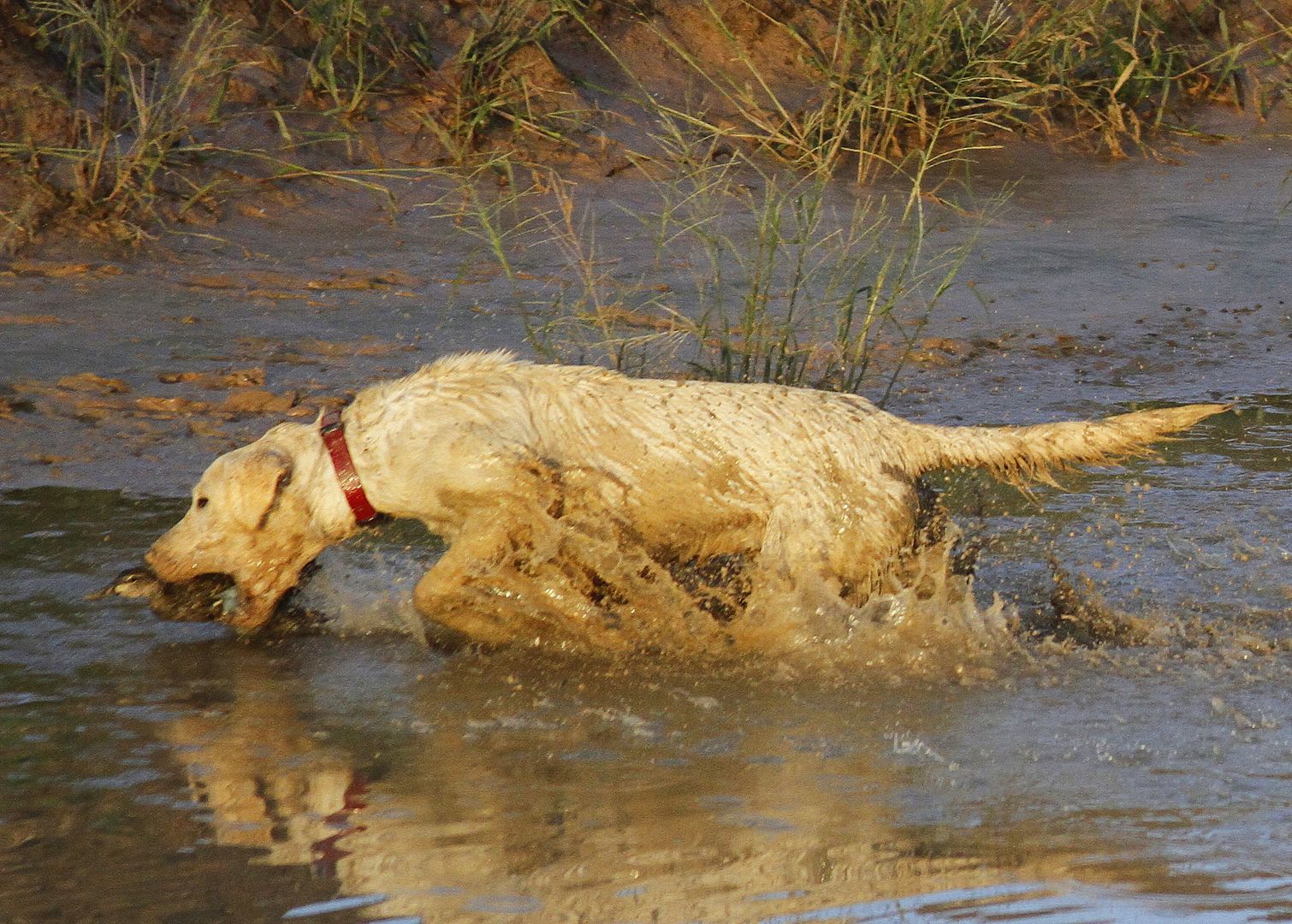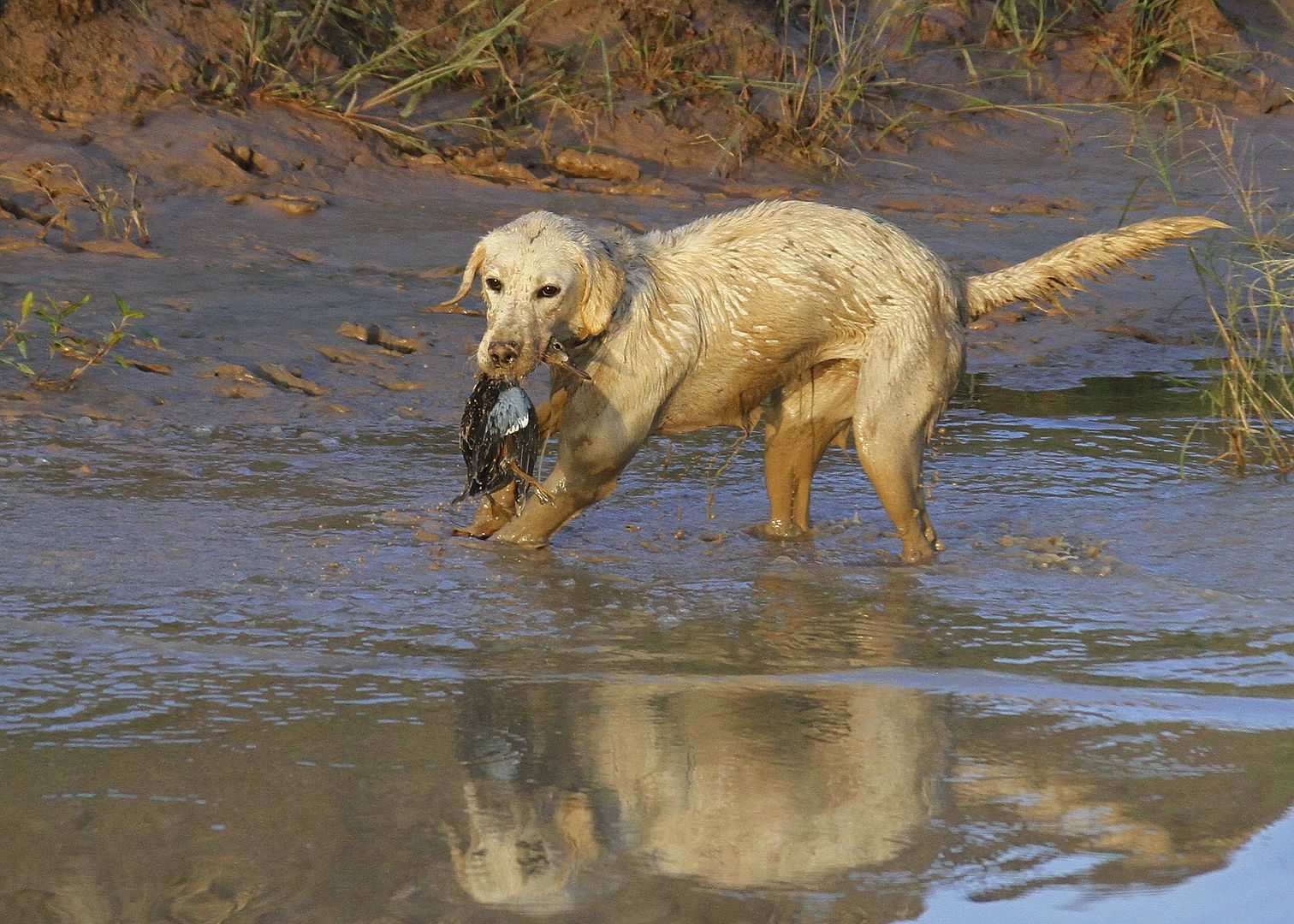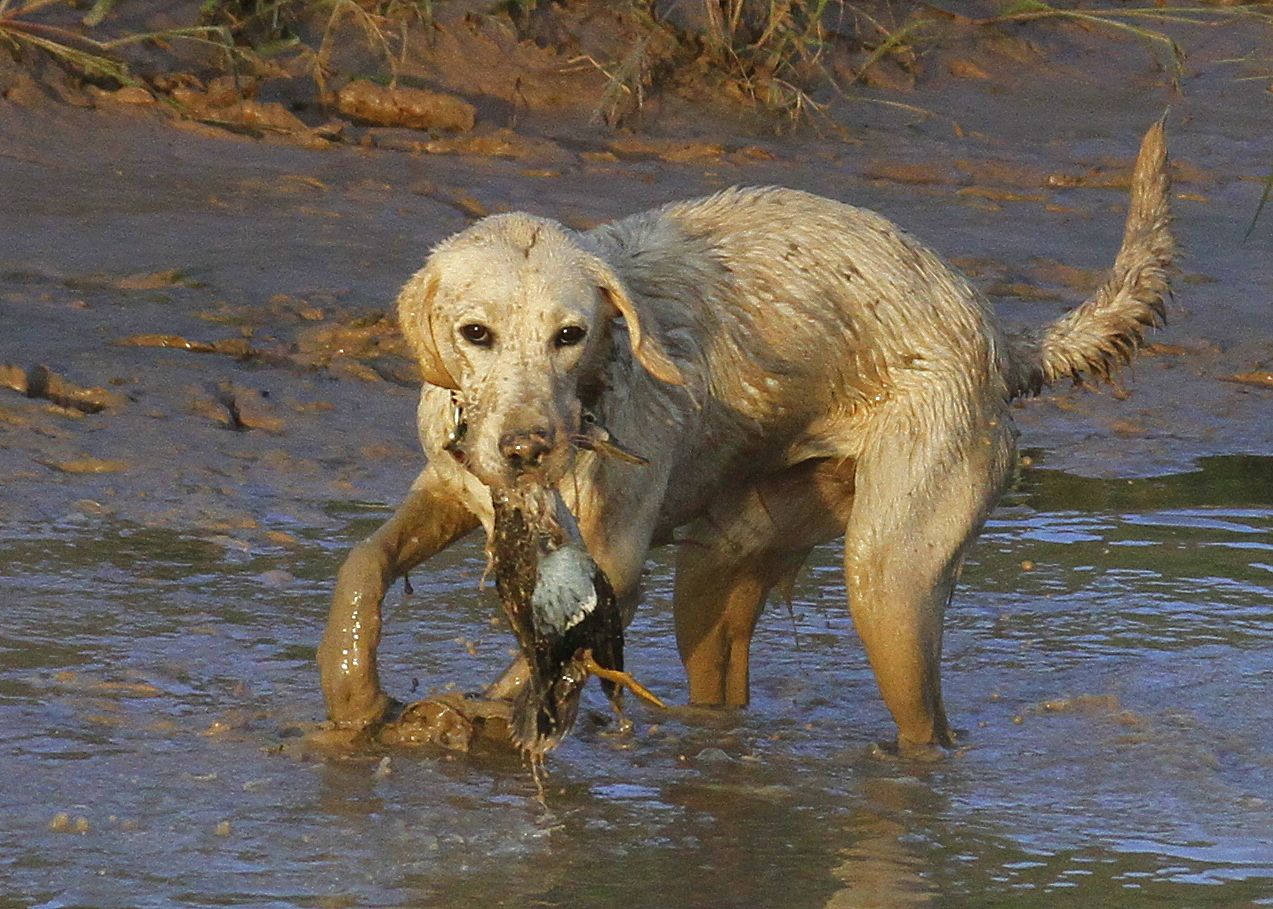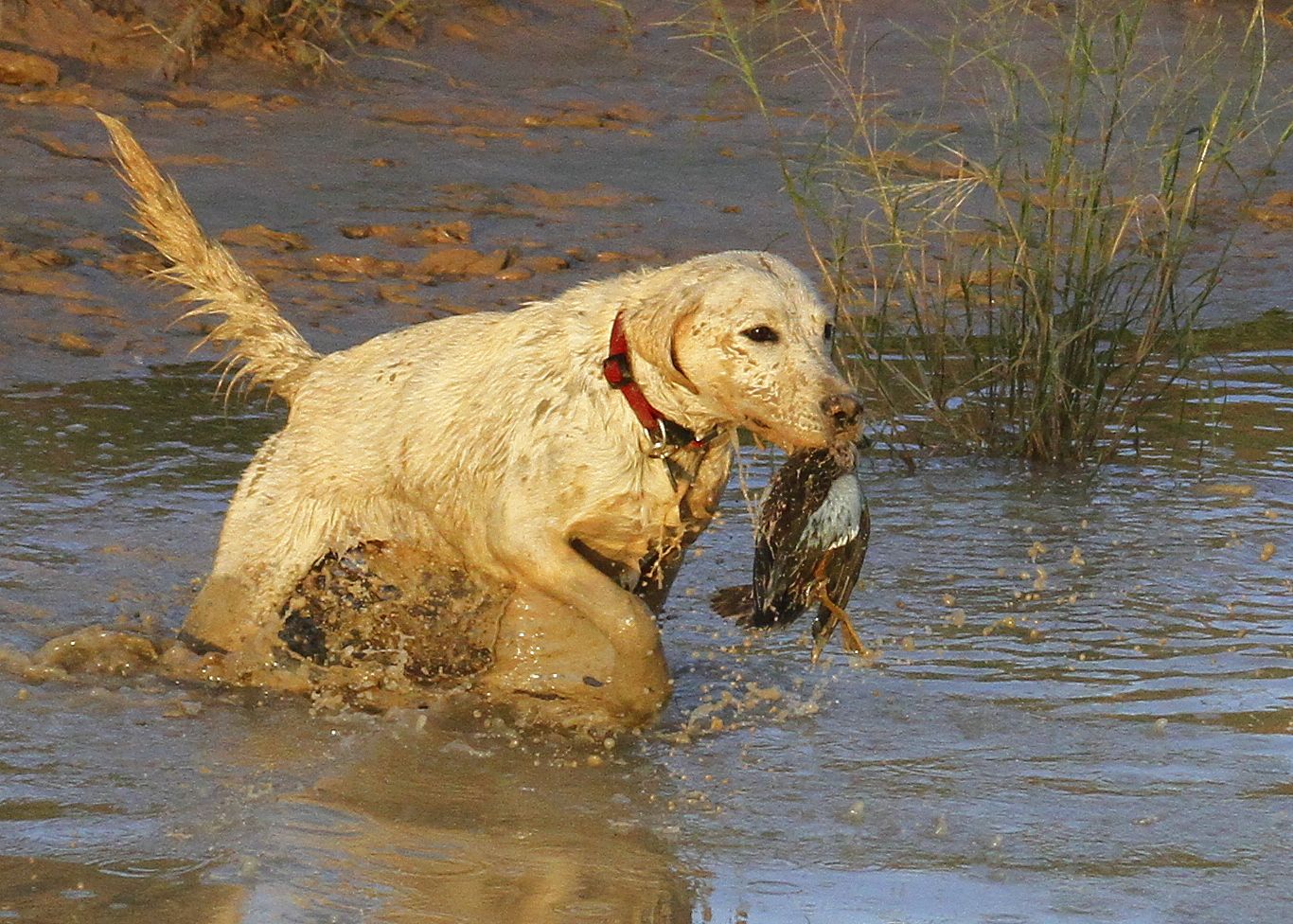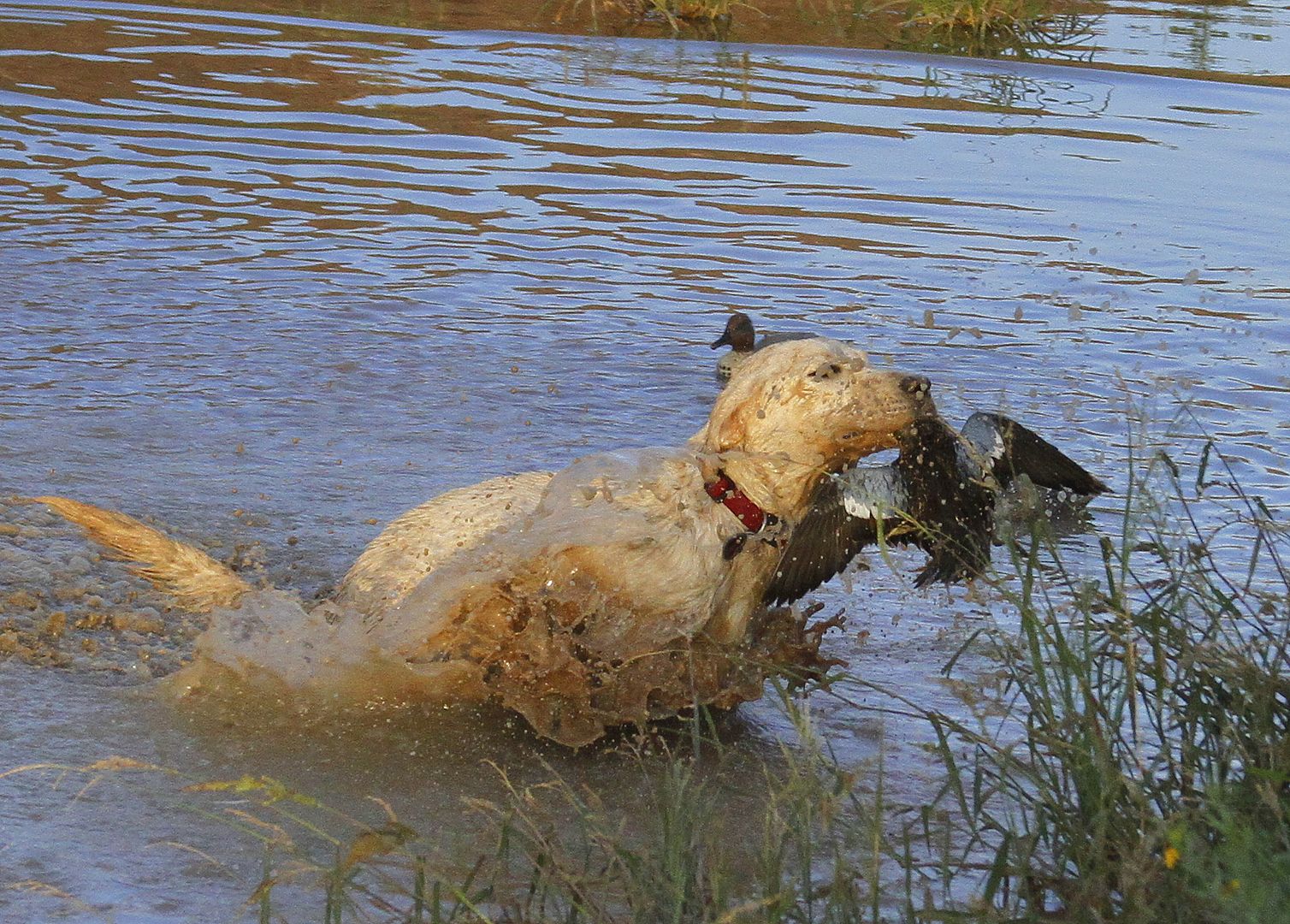 I have been training Habi to have a soft mouth and she is doing great in that department. She is much like Chili when it comes to that.
This is my version of a tailgate shot.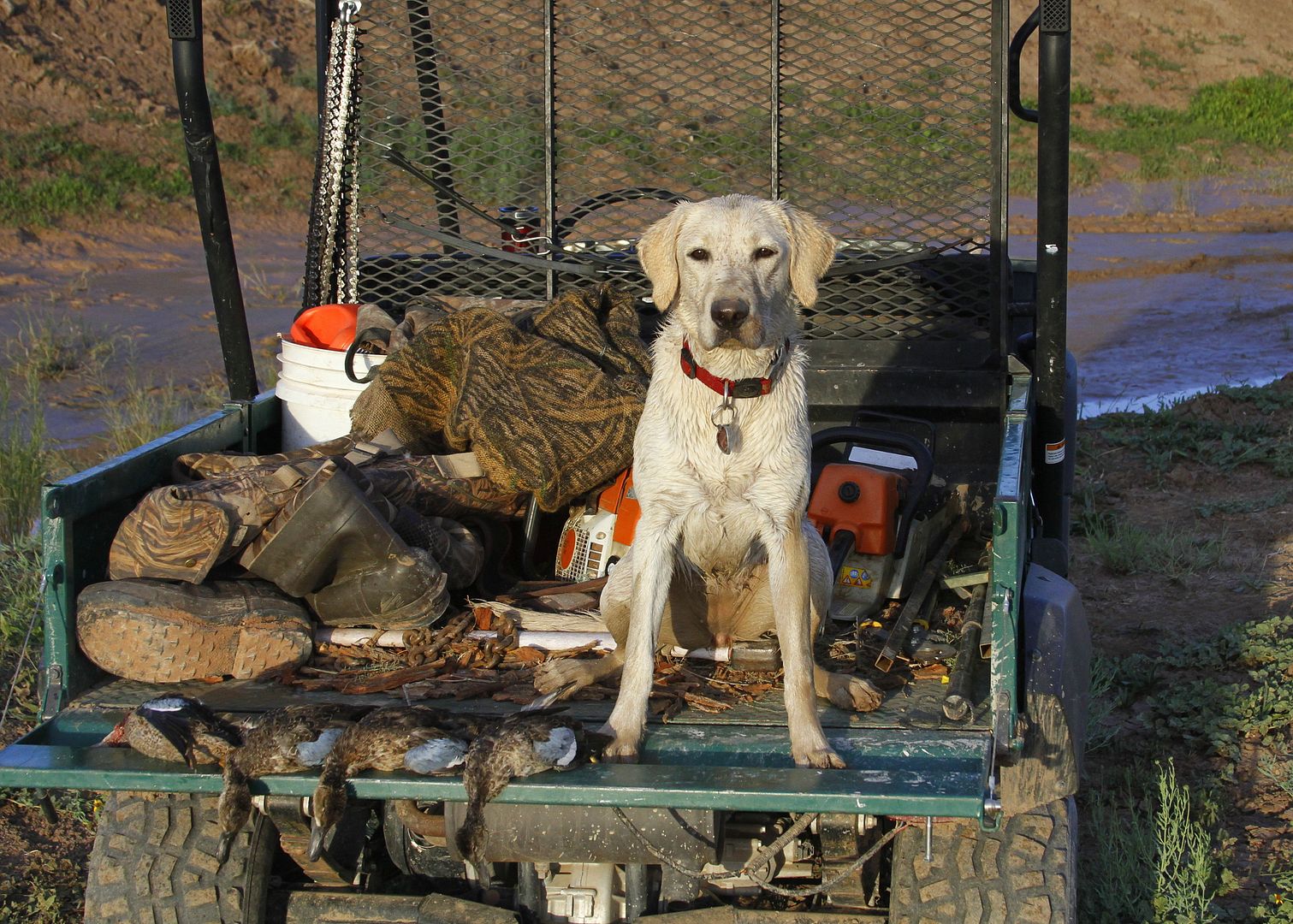 It is a very bright day! I sure like what I see in this young girl. This morning she seemed to know what we were going to do when we walked outside. She was very excited!
Al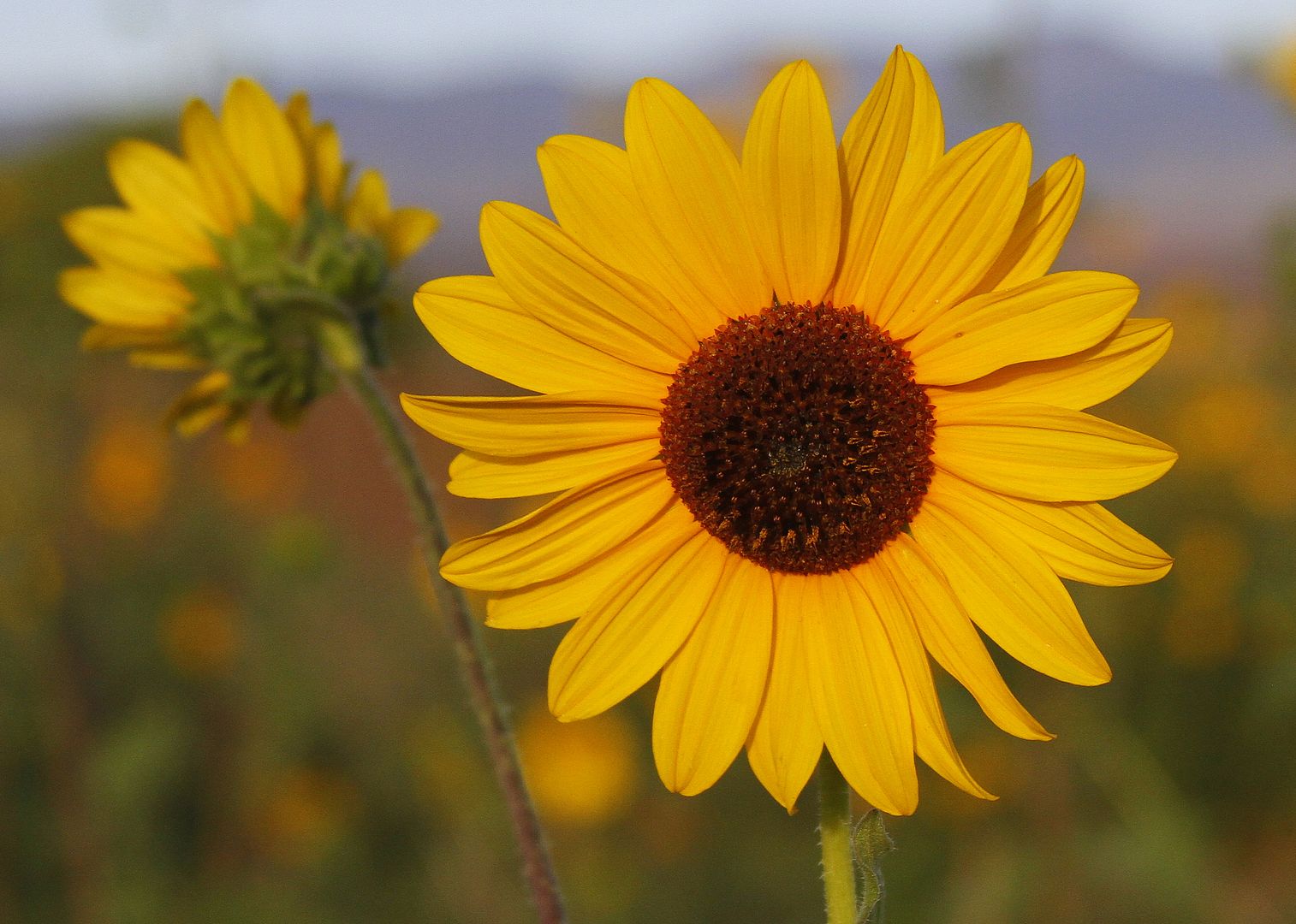 Good girl, Habi. All four drakes were juveniles with 2 of them being bluewings (brown eyes) and the other two being cinnamon (red eyes). When the light hits the eye just right I can detect a difference.