I just looked up the flow rate for the Rio Grande. They have a sensor that is monitored on the hour not too far from where I usually hunt. This morning at 4:15 it said that the flow rate was 55 cubic feet per second which is barely a trickle.
Two years ago on this date it was running at 2520 cubic feet per second and the "median" is 659 cubic feet per second.
With all the snow now melted in the northern Rockies of New Mexico it is beginning to look very bleak for the farmers in this part of the Rio Grande valley. If we get no rain most likely the rio will be totally dry in May. Last year it was that way starting in June. Looks rather bleak for Bosque del Apache NWR and my area for ducks this fall and winter.
Al
I took this picture about 5 days ago so the rio is much lower now. The average depth of the rio is most likely less than 6 inches for what you can see in this picture. If that hen mallard in the picture decides to nest in the area there might not be any water running in the rio by the time she hatches her eggs. The good news is that she can walk her ducklings to a low flow channel which is not too far---less than a city block from this rio bed.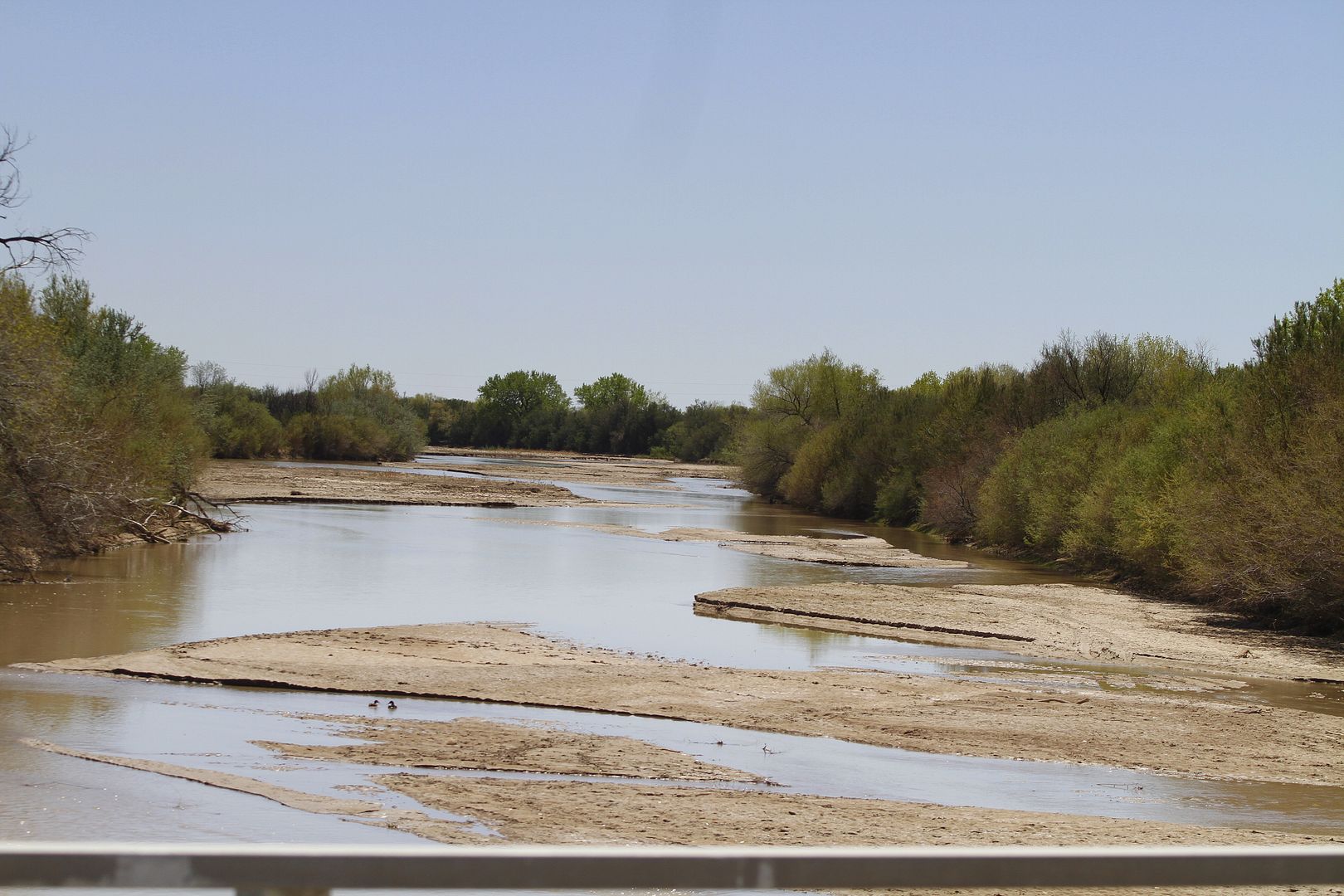 [/url]