KARA Boat Construction
---
The pieces for the bottom skeleton of the little boat are on the sawhorses. The completed skeleton of the "hummer" is in the background awaiting a bottom and deck.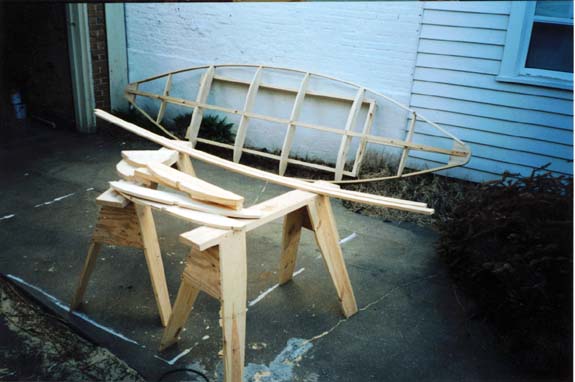 Bottom skeleton of the smaller boat completed.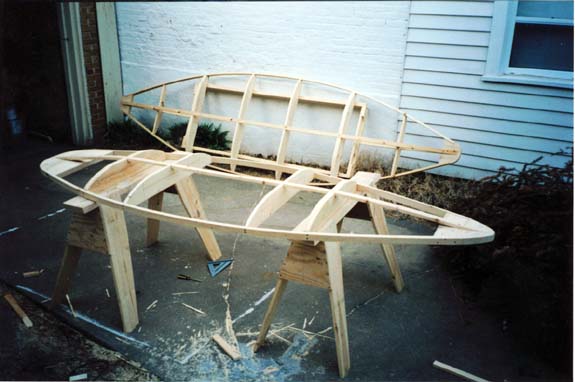 Applying the bottom to the smaller boat (note: center section is done first)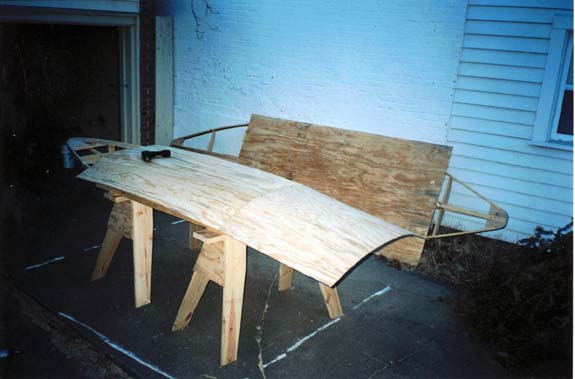 Bottom on "hummer" done, now is the time to paint the interior.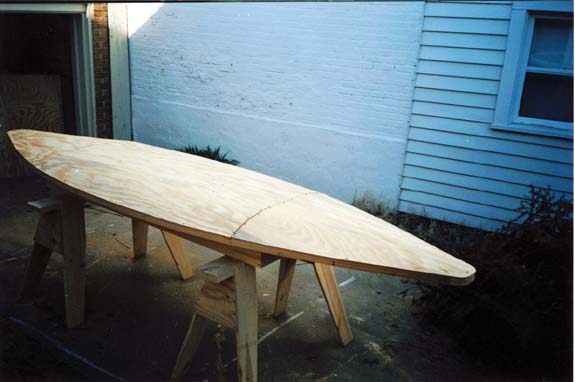 Putting the deck on the "hummer", once the decking is done sand the excess flush with the gunnel. (note: interior painted and smaller boat in the background is ready to glass)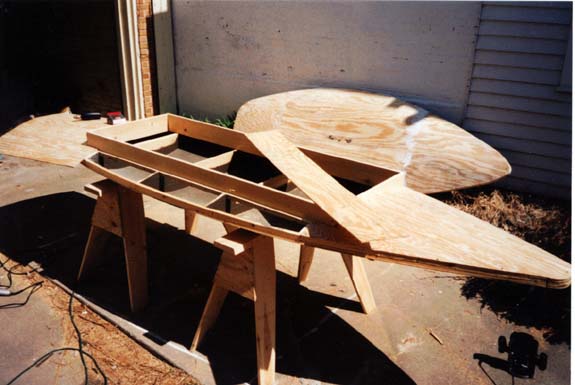 Small boat glassed and painted (note: "hummer" in back is ready to glass) From time to time you may notice drawings on the bottoms of the boats. All the people around here decorate the bottoms of the their boats with an original sketch by the builder. In turn the bottoms of these boats are not painted. If you want to seal the fiberglass, a good coat of polyurethane will work just fine.